Oh heyyyyyy I kinda forgot I had a blog haha! Sorry to the few followers I have - things have been kinda crazy, I changed jobs and have had some family health problems to deal with, but IM BACK! Hopefully I will get back to posting once a week, or every other week. I always seem to kind of fall out of love with nail polish in the spring and summer, and fall back in love in fall and winter (because holiday nail art is just SO MUCH MORE FUN!)
So this tutorial is actually really old. Like beginning of September old. My camera broke so I'm having to resort to using my pathetic iphone 4 for a camera (another reason why there have been no posts!) Dahlias are my all time favorite flower. I may even name my daughter Dahlia one day. This was inspired by a print that I've been seeing on Etsy - particularly from I scarf I ordered from
littleminnowdesigns
!
Materials -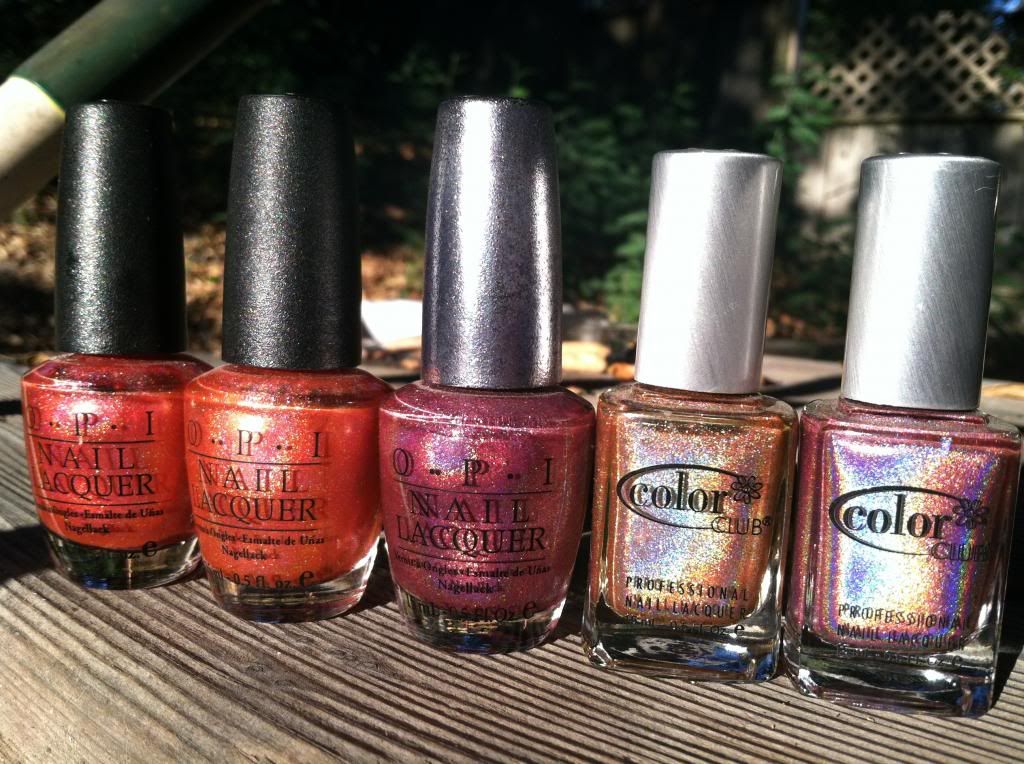 The polishes I chose to use L-R are - OPI Crim-Sun, OPI Day at the Peach, OPI DS Signature, Color Club Cosmic Fate, Color Club Miss Bliss (All of them total holo goodness!)
I wasn't really sure what to use to make the print, I kind of experimented on paper first to find the right size and decided on these tools.
A tiny/small dotting tool, and two random striping brushes that kinda look a little destroyed - thanks acetone! (all bought from eBay)
I started with a nice base of my favorite opaque white polish - Circus by Andrea in Reverso.
I used my dotting tool for the center part and then used the striping brush with a tiny blob of polish on the end and slightly applied it at an angle so it was more of an elongated dot.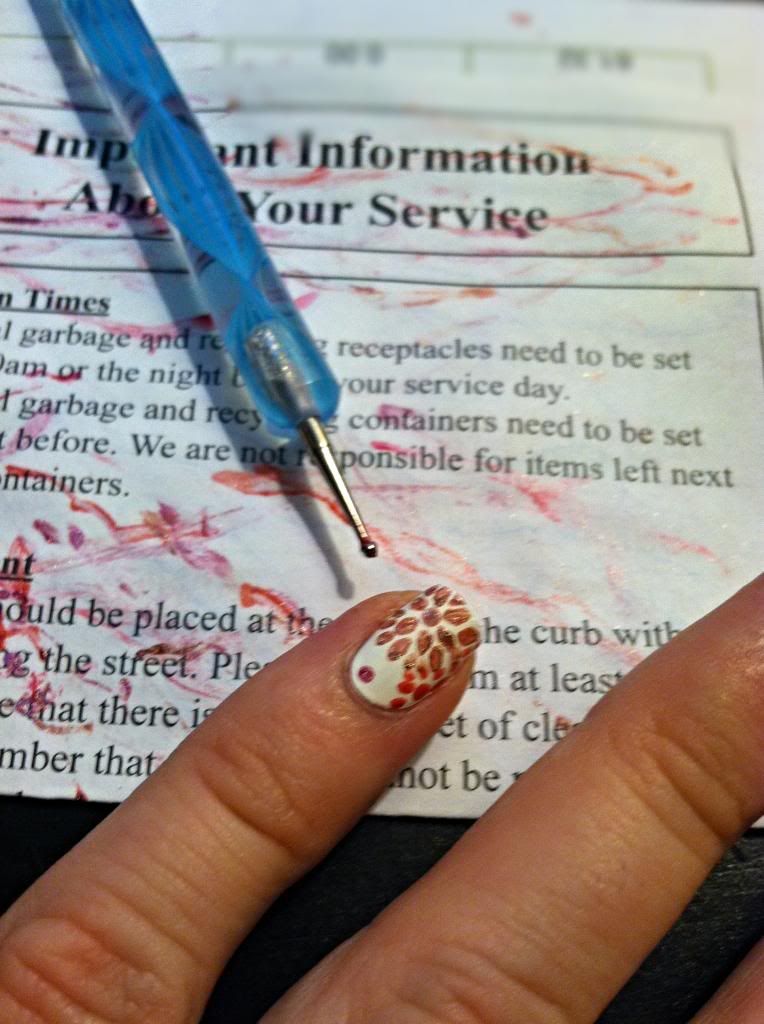 I did each nail individually and used colors randomly. I waited for the flowers to dry before applying my topcoat to prevent smudging. Unfortunately the sun went down as I was working on my nails, and by the time I got around to taking more pictures the next day, I had already chipped them. So this was the only picture I got. I wish I had an outdoors sunshine picture - these were awesome!!! I am definitely going to try this again - I actually found a stamping plate with a similar image that should make a much cleaner design, and will be alot easier and less time consuming! YAY!
I'm starting to plan out some of my Thanksgiving/Christmas manis! If there is anything in particular anyone would like to see (tutorials, swatches, etc) just let me know in the comments section! Dont forget you can also follow me on
Instagram
and
Pinterest
Thanks for reading!
Victoria :)